Administrators
Staff member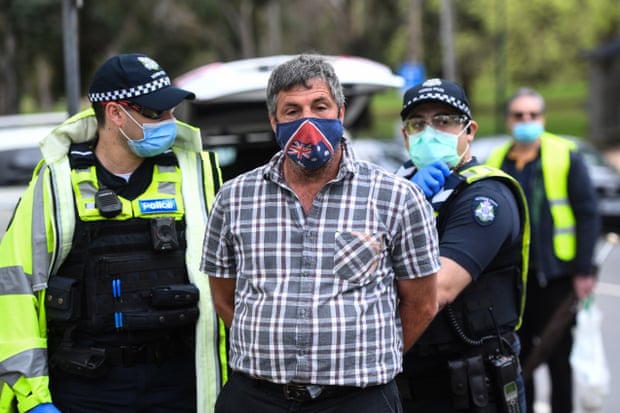 (The Guardian)
Victoria's roadmap out of lockdown
Victoria officially begins it's "roadmap" out of the pandemic tomorrow, with Melbourne entering the "first step" on the multi-month plan to ease restrictions, writes my colleague Matilda Boseley.
A number of small changes will come into effect at midnight tonight in Australia's second biggest city, including the curfew being pushed back from 8pm to 9pm.
Exercise time will also be extended to two hours. Previously only two people were allowed outside together, this has now reverted back to either a whole household or a maximum of two people from different households.
You will also technically be able to meet a person from another household outside for recreational reasons rather than just exercise. (Essentially you can sit on opposite ends of a park bench with a friend rather than just going for a walk).
Single parents and those living alone can also begin to visit their nominated households from tomorrow.
At the same time, regional Victoria will enter the "second step" where childcare and hairdressers will reopen, and retail can continue with density restrictions.
Five people form a maximum of two households will also now be allowed to meet outside from recreational reasons.